Harman Advance Pellet Stove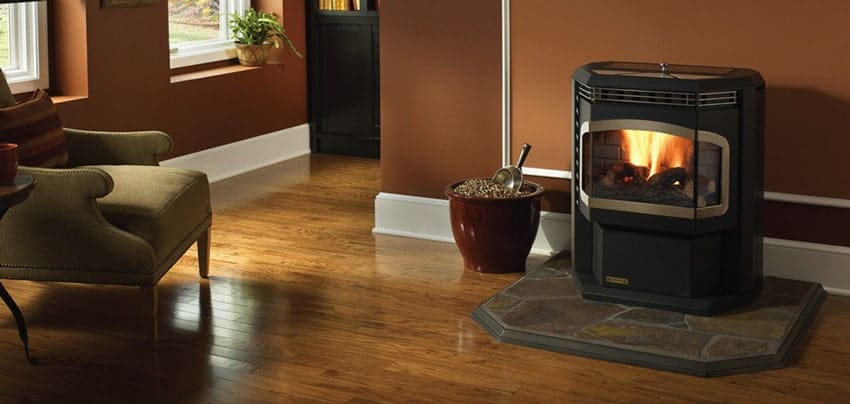 ---
Product Description
The Harman Advance Pellet Stove relies on state-of-the-art technology to automatically adjust itself to your desired room temperature. Simply pour your pellets into the convenient top-loading hopper and set the Advance's temperature dial. If the room temperature drops below the set temperature, the Advance will light itself to increase the temperature.
Constant Comfort
After your set temperature is achieved, it is constantly monitored by a sensing probe. If the temperature in the room drops even slightly, the Advance will increase its flame level. If an outside door is opened and the room temperature drops rapidly, the Advance will increase its fire in proportion to the temperature drop. And, if the outside temperature rises and no heat is needed, the Advance will automatically shut down but continue to monitor the room temperature in case it drops again.
Harman makes choosing a pellet stove easy
Specially designed for effortless operation, the all-new Harman Advance automatically adjusts its flame level to maintain your optimum room temperature. And with an array of special features, elegant good looks and the widest heating range in the industry, the Advance makes choosing a pellet stove incredibly easy.
Please Note: There may be other models available at the store that are not shown online.